Albumnyt fra flere af vores kunstnere
20-05-2017 12:00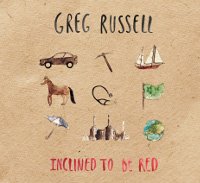 Den irske supergruppe
Usher's Island
, hvor
John Doyle
er et af de fremtrædende navne, udgav et længe ventet album i marts i år. Albummet kan købes via
Vertical Records
. Og for nylig annoncerede
Greg Russell
, at han udgiver et soloalbum,
Inclined to be red
, til august. Det kan allerede nu forudbestilles på
Gregs hjemmeside
. Endvidere er en ny udgivelse fra irske
The Jeremiahs
på trapperne og senere på året sandsynligvis også et nyt album med
Ray Cooper
. Meget at glæde sig til...
Kategorier